The collective works of Michele Dutcher
PULP COPIES OF THESE BOOKS AVAILABLE AT micheledutcher@yahoo.com for Five Bucks Flat
Bottom dwellers by Mickie D.
After fifty years, all I know is: nothing is ever for sure.
Reports from the underbelly. Mickie D's first booklette. 2001
Men as if I have a clue. My guide to understanding men- 2002
TRAFFICKING IN ABSOLUT es! The absolute refusual of one woman to grow UP and ACT RIGHT! 2003
Cheap Beer, Loud Music, Young Men 2002
not an iota of sense in this sentence
Stop this reading thing, you twit.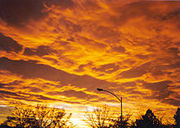 Search Engines
You know us as the Internet's original search engine.
One of the most visited hubs on the Internet, reaching one out of every two Web users.
With over half a million sites, divided into more than 25,000 categories, Yahoo! is both browseable and searchable.
GO Network is a new brand that brings together the very best of the Internet in one, easy-to-use place.
Have Fun!